Room Block – The Holiday Inn Express Whitby
We are pleased to offer offer you a group block at the Holiday Inn Express Whitby! We have a special rate booked for June 12, 2023 and June 13, 2023. Please reference the program schedule.
Location:
Holiday Inn Express Whitby
180 Consumers Drive
Whitby, ON L1N 9S3
Brock Street & Hwy. 401
905-665-8400
Room Rate:$175.00 + applicable taxes per night
Rate includes Wi-Fi, Breakfast and Parking
*Cancellation to individual reservations must be done 5 days prior to arrival.
DEADLINE TO RECEIVE SPECIAL RATE: ROOMS MUST BE BOOKED BY MAY 12, 2023
How to Book:
Online: https://www.hiexpress.com/redirect?path=hd&brandCode=EX&localeCode=en&regionCode=1&hotelCode=YWTCA&_PMID=99801505&GPC=CBS&cn=no&viewfullsite=true
After clicking on the above link, select the dates you plan to stay which should show the preferred rates for CBS at 175 per night. Please contact info@canadianboilersociety.ca if you encounter any issues.
By phone: Please call hotel directly 905-665-8400 and reference the code CBS to book at the special rate.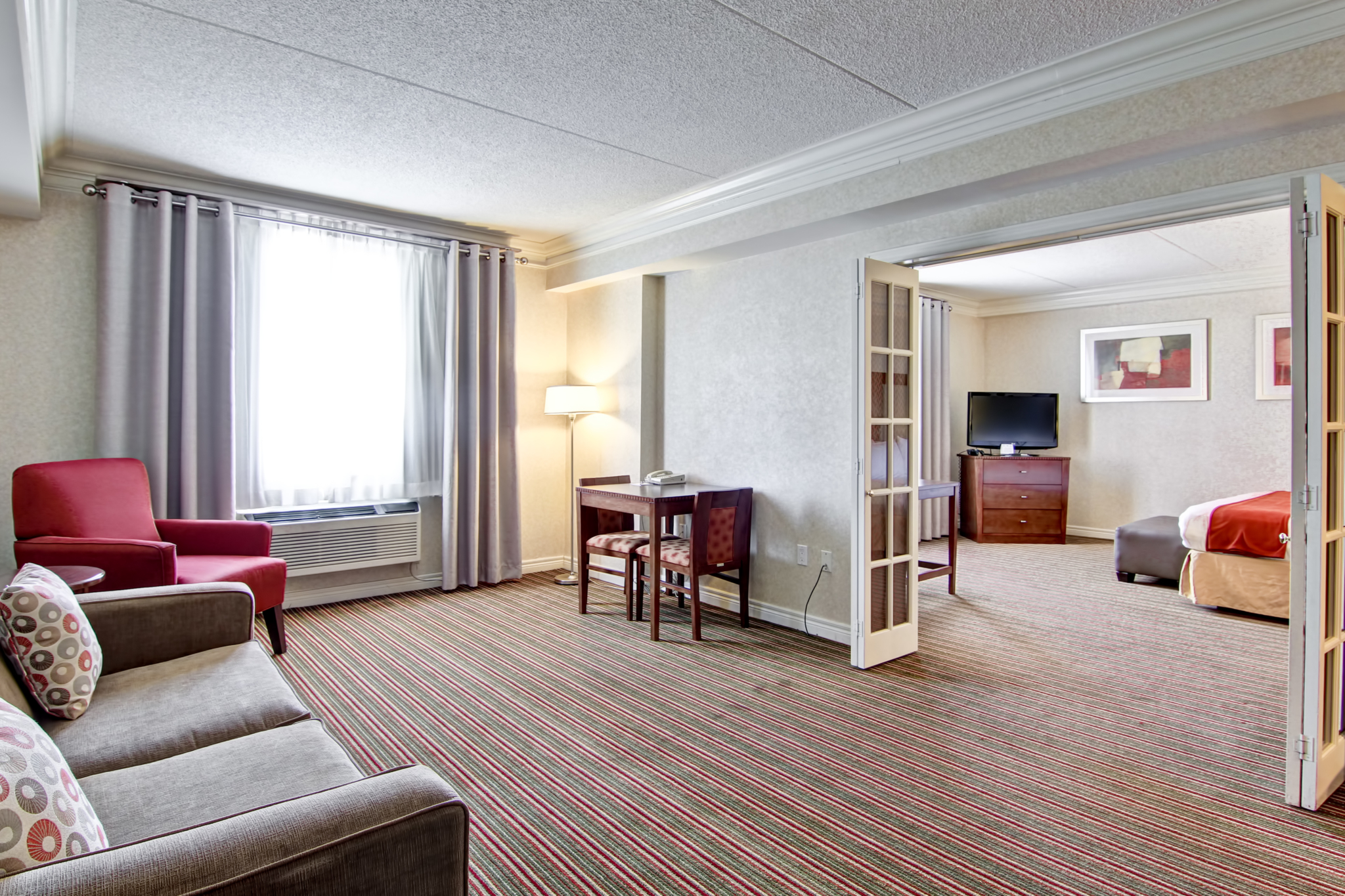 June 12 – Centennial Celebration Members Reception
Join us at the Skills Training Centre at Durham College for a reception with drinks & snacks as we come together to celebrate the last 100 years of CBS. We anticipate retired industry professionals, past-chairs and leaders within CBS, members, customers, and more! This event is included in the registration fees. 
Time: Begins at 5:00 p.m.
Location: Durham College Campus (Whitby), 1610 Champlain Ave, Whitby ON L1N 6A7
Directions for entrance will be made available to delegates. 
June 13 – Tech Fair & Golf Tournament
Location: Deer Creek Golf Club, 2700 Audley Road N., Ajax, Ontario L1Z 1T7
Schedule
Tuesday, June 13
6:00 AM – 7:30 AM
Exhibitor Setup
7:30 AM – 8:30 AM
Breakfast with the Exhibitors
8:30 AM – 9:30 AM
Keynote Address: The Future of Steam
Presented by Federico Miguel Halle, Sustainability Business Development Manager, Spirax Sarco UK
Frederico will present on Global Megatrends related to steam usage and paths to transition to low carbon generation.
9:30 AM – 10:30 AM
Break with Exhibitors
10:30 AM -12:00 PM
Panel Discussion on The Future of Steam
This panel will include industry experts who will follow the momentum of the keynote address, and further discuss on what to expect in the future.
12:00 PM – 1:00 PM
Lunch with Exhibitors
1:30
Golf Tee Off
6:00 PM
Reception followed by Dinner