Dubois Chemicals Inc.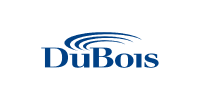 Company Name:
Dubois Chemicals Inc.
Description:
Industrial Water Management company, offering bundled solutions (pre-treatment – RO/Softeners/Dealkzalizers, chemical feed and control) as well as service programs for steam, cooling water and wastewater applications. Our service programs represent the Least Cost Operating Solution© by substantially reducing energy, water and chemical costs, while mitigating risks to protect people, the environment, and mission-critical equipment.