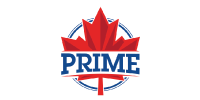 Description
Prime Boiler Services has been servicing the Oil & Gas, Power, Industrial, and Commercial business sectors across Western Canada since 1991. Our head office is located in Red Deer, Alberta with branch offices in Nisku, Calgary, Grande Prairie and Port Coquitlam, B.C
We offer all aspects of steam and heat boiler needs over 400,000 btu's such as sales, installs, repairs, rentals, services, and parts.
Our knowledgeable teams combine trouble shooting expertise with a strong sense of market competitiveness, enabling our customers to know they are getting excellent value for their boiler capital or operating dollars.
With the Largest Boiler Fleet in Western Canada, Prime is there for you. We have Low & High Pressure Boilers, ranging from 30 hp to 800+ hp. We're able to customize rental packages with a variety of fuel options. The Prime Boiler Services rental division provides steam and heating solutions for all types of industries, environments and areas throughout Western Canada. Our packages produce all the energy you need to operate your boiler for a safe and maintenance-free experience.
Category
Air Control Values & Actuators
,
Analyzers, Combustion
,
Boiler Auxiliary Equipment & Services
,
Boiler Feed Systems
,
Boiler Tube Plugs
,
Boiler Tubes
,
Boiler Tubes, Services
,
Boiler Types
,
Boiler/Burner Field Service & Commissioning
,
Boilers, Controls & Information Management
,
Boilers, Firetube & Miscellaneous
,
Boilers, Heating
,
Boilers, High Pressure
,
Boilers, Hot Water
,
Boilers, Installation/Inspection
,
Boilers, Low Pressure
,
Boilers, Packaged Units, Heating, Process, Including Controls, etc.
,
Boilers, Process
,
Boilers, Rental/Lease
,
Boilers, Services/Repairs/Systems Optimization
,
Boilers, Watertube
,
Burner & Burner Systems
,
Burner Control Systems With Flame Detection/Spark & Sense Capability
,
Burners & Combustion
,
Burners Auxiliary Equipment & Services
,
Burners, Controls & Information
,
Burners, Gas & Oil-Fired
,
Burners, Gas-Fired
,
Burners, Low NOx
,
Burners, Management Systems
,
Burners, Packaged, Commercial Institution, Industrial
,
Burners, Solid Fuel-Fired
,
Coils: Superheater, Reheater, Cooler
,
Combustion & Site Services
,
Combustion Control Systems
,
Consultant, Boilers, Burners, Combustion, Air Pollution Control
,
Control Valves
,
Controls, Combustion Systems
,
Deaerators
,
Design/Engineering/Consulting/Construction/Installation
,
Drafting
,
Engineering Services
,
Feedwater Treatment and Related Components
,
Gage Glass: Bi-Colour, Flat Glass, Prismatic
,
Gas & Air Pressure Switches
,
Gauges: Level, Pressure
,
Heat Exchanger: Tools, Tube Plugs
,
High Efficiency Condensing Boilers
,
Plugs
,
Pumps
,
Safety Shutoff Valves
,
Safety Valves/Pressure Relief Valves
,
Water Treatment