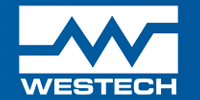 Description
Westech Industrial Ltd. is a leading supplier of analytical instrumentation and process control equipment to a wide variety of industries. In 2021 Westech celebrated a remarkable milestone of 55 years in business. We are very proud to have developed a reputation as the source for quality solutions and superior customer service.
Our Philosophy
Westech Industrial Ltd., is a trusted partner to leading Canadian industries, supplying instrumentation and process control equipment and solutions that meet the unique industry needs of our customers.
Over its 55 year lifespan, the company has prospered in the Oil & Gas, Terminal, Petrochemical, Food & Beverage, Pharmaceutical and Municipal markets by providing customer-centered solutions in the form of best of industry products.
Now under the leadership of the next generation, who are determined to preserve the tradition of integrity that began back in the 1960's when the first flame arrester developed by Westech went to market. We continue to build and cherish our business relationships as the cornerstone of success.
Our client-centered approach means that we commit to providing cost-effective solutions to your unique industrial challenges.
We align our efforts to our philosophy of strength through partnership in three ways:
We guarantee that our clients have access to quality products. We strive to be a supportive channel partner to each of our suppliers, understanding their equipment and solutions through continued product and sales training.
We represent the best manufacturers in any given category. We rely on the integrity of our team to deliver consistent excellence.
We work together to provide on-time delivery, personal assistance, educational services and expert application engineering.
Category
Alarm, High & Low Boiler Water
,
Analyzers, Combustion
,
Boiler Auxiliary Equipment & Services
,
Boiler Fouling Monitors
,
Burners Auxiliary Equipment & Services
,
Continuous Emission Monitors
,
Desuperheaters
,
Gage Glass: Bi-Colour, Flat Glass, Prismatic
,
Gauges: Level, Pressure
,
Instrumentation/Controls, Analyzers
,
Instrumentation/Controls, Low Water Cut-Off
,
Instrumentation/Controls, Opacity Monitors
,
Magnetic Gages
,
Meters, Flow
,
Monitoring Systems, Online
,
Probe Columns
,
Safety Valves/Pressure Relief Valves
,
Switches
,
Transmitters & GWR available
,
Turbine Meters
,
Valve, Level Switches
,
Valves
,
Valves & Instruments
,
Water Columns