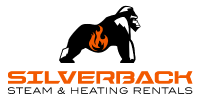 Description
Steam boilers and heating rental equipment drive the modern world.
On every engagement, we're up before dawn and working behind the scenes to protect our clients' business. Success for us means arriving on-site having considered every angle so entry is easy, hookup is fast, and our clients' business is undisturbed.
We provide the best by never settling for "good enough". Our equipment, speed, expertise, safety and people are industry leaders and we continue to raise the bar. We set the standard and maximize the performance of our clients. We're pushing the limits of steam boiler rentals and heating equipment and driving our clients to accept nothing but the best. We are evolution in action. We provide portable steam boiler rentals.